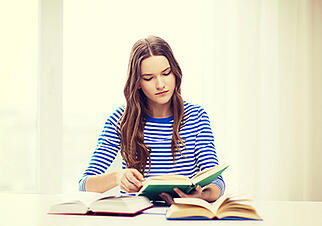 You've submitted your applications—now what? First, take a breath. You're almost done! Then, read this list of to-dos while you wait for your admissions decisions.
1. Meet with your guidance counselor. The hard part is over, but you should meet with your counselor to double (maybe triple) check that your application packages (including transcripts and recommendations) were compiled and sent to your schools.
2. Check your email. Colleges may send you a number of things during the admissions process, such as requests for an interview, notifications of missing items from your application, or updates on the status of your admissions decision. So, keep up with your inbox to be sure that you don't miss out on important information.
3. Review your financial aid awards. If you submitted the Free Application for Federal Student Aid (FAFSA), review your Student Aid Report (SAR) to determine what kind of aid you're eligible to receive. Then, have a conversation with your guardians about your options.
4. Keep up with your schoolwork. It's tempting to put academics on the backburner now that your transcripts have been sent, but keep in mind that college admissions offices will get a copy of your final grades at the end of the school year. Stay on top of your assignments and study hard—it's worth it!
5. Engage with the college community. Stay connected to your top schools however you can. Follow them on Twitter for updates on what's happening around campus, or keep up with their sports teams throughout the season. Doing so will help you feel closer to the end result—starting your college career.
Good luck! We hope to see you on the Siena campus again soon.