Senior year is about to begin! Excited? Anxious? However you're feeling right now, it won't be long before senioritis starts creeping in. When it does, you'll want to have a firm plan in place to keep yourself focused on the bigger picture...college! The next few months are perhaps the most crucial in the college planning process. Here, we've gathered tips and ideas from education consultants, authors, CEOs and more to help you prepare (even when it's hard to plan past Friday night).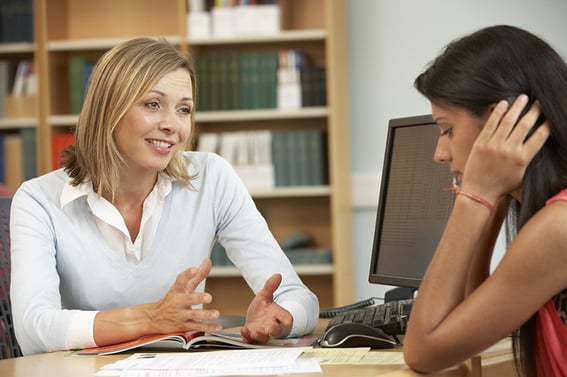 Here's what the experts had to say:
"Right now is a good time to clean up your social media accounts. College admissions representatives are increasingly reviewing a student's online presence in the application process. Plus, it's a good idea to ensure that your account reflects what you want future classmates to know about you, as many students will start connecting before they step foot on the college campus." - Heather Parry, independent educational consultant at Parry College Counseling
"If you have taken part in any extracurricular activities in the past few years of high school, now is the chance to develop and show your leadership skills. Instead of just being a member of the National Honor Society (NHS), run for an office. Instead of being a runner on the track team, see if you can become captain. Any leadership position will help you show more commitment to something you already enjoy doing, which is something colleges really like to see." - Renee Rashid, co-founder & CEO of Blayz, Inc
"Go on tons of college visits. You'll never know which school is right for you if you don't actually visit each campus! Sometimes all it takes is standing in the middle of the quad to realize that a certain college just feels like where you're supposed to be. Plus, you learn so much more on campus tours than you could by simply researching each school on your own." - Stephanie Kaplan Lewis, co-founder, CEO & editor-in-chief of Her Campus
"Students often overlook who they are and what makes them unique. I suggest that before students begin researching colleges, taking campus tours or completing college applications, they complete an interest assessment to know their likes, dislikes, values, work and learning styles." - Elizabeth Venturini, college and career strategist at College Career Results
"Begin practicing confidence in the most innocuous of situations, like when you're speaking with the cashier at Starbucks. Current studies show that learned confidence becomes authentic, and has enormous positive implications for our lives, including improved mood, lowered stress and better chances of being selected for desired opportunities." - Sioux Messinger, CEO of Cream of the Crop Leaders, learned confidence and executive presence courses for Youth and Adults
"Know which teachers you are going to request recommendations from and speak to them directly. It's never too early to ask!" - Melissa Cohen, transition and life strategist at A Redefined You
"If you are not yet particularly organized, your senior year is the time to get into the habit, as it's the one thing that makes a difference in how you get your schoolwork done and have an interesting and fun life outside the classroom. Make a weekly schedule, organize all of your paperwork and learn to plan for large projects (instead of relying on late-night cramming). Mastering these skills will maximize your chances at a stress-free, fun college experience." - Geetanjali Mukherjee, author of Anyone Can Get An A+: How To Beat Procrastination, Reduce Stress and Improve Your Grades
"Many students take the SAT or ACT during their junior year and think they're finished, but students tend to hit their highest scores during senior year since they have more schooling under their belt. Most colleges will accept SAT or ACT scores from as late as January, so, please consider giving the SAT or ACT a final shot!" - Robert Kohen, Ph.D., owner of Kohen Educational Services
Now, check out these quick tips for staying calm during the application process.