It's your junior year and believe it or not, the college-decision making process will be here before you know it. Start planning with these expert tips to make sure your college applications are as strong as possible. (Missed part one? We've got you covered.)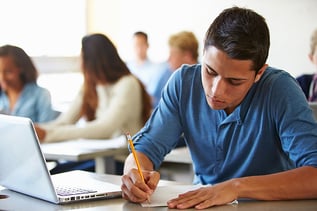 Education consultants, CEOs, authors and more share their advice here:
"Start building your professional network. Read books and blogs, join a junior chamber of commerce or young professionals group and reach out to the colleges you're interested in to connect with their clubs or associations. It takes a lot of guts as a young person to reach out into the adult business world, but it will make your transition to college and beyond so much more successful. Plus, graduating college with a network of business people in the community is an incredibly powerful way to find a job right out of school." - Beth Bridges, author of Networking on Purpose
"Take some leadership in the clubs and teams you're interested in. Involvement in activities is important, but showing true passion for something and taking responsibility shows a school your ability to take initiative and a belief in your own ability to work with others." - Ethan Gregory, Ed.D., international admissions counselor and advice columnist
"Write for five minutes a day. At the end of each day, or at the beginning if you prefer, take time to reflect on what's happened and capture a few crisp details you want to remember. This will help you craft admissions essays when the time comes, but even more than that, reflective writing unleashes creativity and critical thinking." - Carol Barash, founder and CEO of Story2

"Prepare a college binder, complete with plastic sleeves and dividers. Throughout the year, fill it with recommendation letters, transcripts, essays and everything else you might need during the application season ahead. This critical tool will make your senior year a much smoother and more efficient experience." - Cynda Mullikin, college prep consultant

Another tip for your junior year: schedule your college visits. Our campus is beautiful this time of year...