After high school graduation comes the graduation parties: think swimming pools, nacho dips, yearbooks and (the best part) graduation gifts. When a family friend or relative asks you for the gazillionth time what they could get you—or if you need ideas of gifts to give your friends—ponder this list of cool products we found, ranging from fun to very useful.
1. Sage advice from your younger self.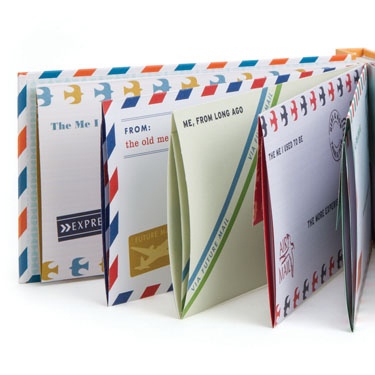 Imagine reading something you wrote to yourself five, ten, even 15 years ago. This paper time capsule comes with creative letter writing prompts like "What do you love right now?" and "A pep talk for the future me..." High school grads can write them now, then read them years later when the time is right. Letters To My Future Self. $14.25, Leaf Cutter Designs.
2. Care packages that are good for your health.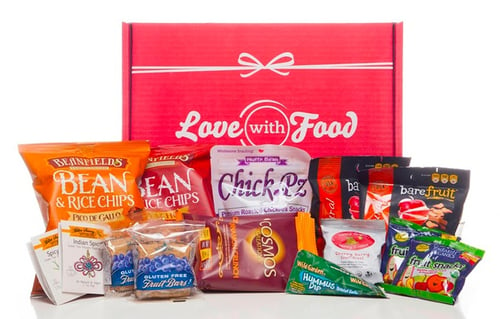 When the day comes that you're living on campus and away from your family, you'll love a good care package sent through the mail. Suggest that your generous gift giver treat you to a Love With Food subscription. Every month, you'll get a box of junk-free snacks (no high fructose corn syrup, no trans fats and hydrogenated oils, no artificial flavoring or coloring) delivered to your door. Plus, for each box sent, the service donates a meal to hungry children in America. Love With Food. $10/month, Love With Food.
3. Pens that never end.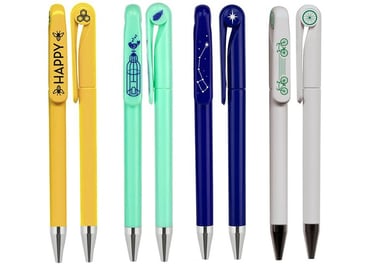 It's estimated that around 100 million pens are discarded daily. Not good! Save the world and enjoy endless note-taking with a sleek pen that houses a jumbo ink cartridge. Made in Switzerland, the Seven Year Pen can write 1.7 meters a day for seven years. In other words, Shakespeare would've enjoyed this gift. The Seven Year Pen, $7.95, Seltzer Goods.
4. The easiest bed sheets ever.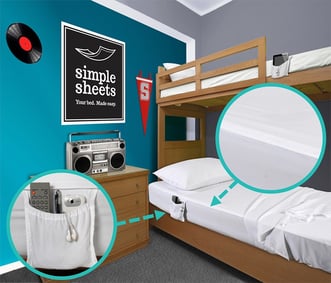 Get this: according to a recent poll by Ergoflex, college students change their sheets just THREE times per year. Want to beat the odds (and a lot of unnecessary dust mites)? Make your parents happy and request a pair of Simple Sheets. Watch the video on their site to see how ridiculously easy they are to change, thanks to Velcro, and check out the side pocket they come with; perfect for top bunkers who want to store a cell phone and other small items bedside. Simple Sheets, from $47.99, Simple Sheets.
5. A coffee mug you can count on.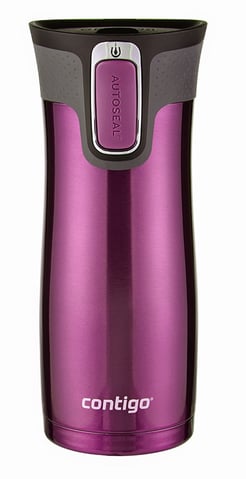 The best kind of mug for a college student is one that can keep beverages hot or cold for hours upon hours and won't spill all over your textbooks when you toss it in your bag. That's where this mug comes in. It's easy to clean, 100 percent spill- and leak-proof, perfect for one-handed drinking on-the-go and keeps drinks hot for five hours or cold for 12. 16 oz. AUTOSEAL West Loop Stainless Travel Mug with Easy-Clean Lid, $20.99, Contigo.
6. A board game for grown-ups.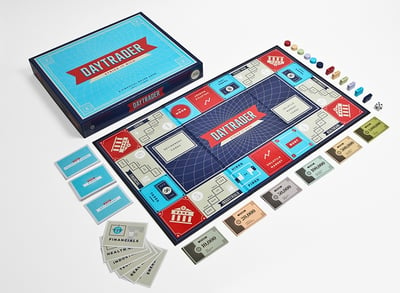 "Daytrader is to the stock market for the modern age, what Monopoly was to real estate decades ago." That's what Daytrader founder and designer Samir Lyons said, and we couldn't agree more. For the future stock brokers in your life, this financial board game teaches players the basic concepts of finance; no prior knowledge of finance required. A nice alternative to late night video games, no? Daytrader Board Game, $40, Daytrader.
One last gift to give yourself? Something from here, obviously. Happy graduation!