Over 1,000 programs in liberal arts, science and business? Check. More than 60 student organizations and 18 Division I sports? Check. Restaurant-style, fresh, healthy food options? YUP. As a current or prospective student at Siena College, you'll want to digest this good news.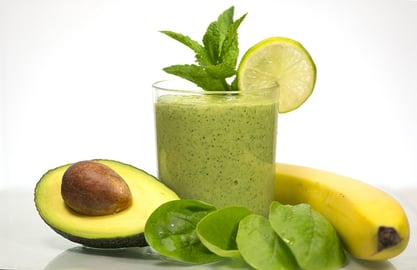 This summer, Siena welcomed AVI as our campus' new food supplier. With their help, we're kickstarting the Siena Fresh movement—our plan to bring Saints the freshest and most nutritious meals, prepared from scratch in our dining facilities. (Along with some pretty amazing new dining options.)
What's new:
Your favorite brand-name coffee. Casey's will now serve freshly brewed Starbucks drinks. That calls for a grande hurray!
Extended hours. Lonnstrom Hall and Massry Commons (our two dining halls) will be open longer, so you can count on getting all the late-night brain food you need.
These food stations. A make-your-own pizza station with a wood-baked oven, gelato station, bakery, grill and carving station will be added to Lonnstrom. You probably won't ever want to leave.
Flatbread sandwiches and Sunday brunch. Both available at Massry, and the latter includes a crepe station. (We are globally-inspired here at Siena, after all.)
F.A.N.S. (Frozen all natural smoothies.) We did away with the milkshake machine to blend up a much healthier alternative, made however you like it.
Our very own food truck. Because, who doesn't love food trucks? Siena's new dining option on wheels will take both bonus bucks and cash.
More fresh-cut fruits and vegetables across campus. These nutriGOOD selections offer less calories from fat and plenty of allergen-free options. Another tidbit: Siena Fresh is keeping our fair-trade status in tact, and will purchase 20 percent of all foods locally.
Sooo, anyone hungry?