Not sure what to major in when you head off to college? There are two things you should know. First, you don't have to choose yet! And second, if you're looking for a college where starting out undecided is an exciting thing, look no further. At Siena, we don't even refer to those students as "undecided" or "undeclared." We call them: "exploring." Exploring Science, Exploring Business or Exploring Liberal Arts—because really, being undecided is about being open to discovery.
As an exploring student at Siena, you'll...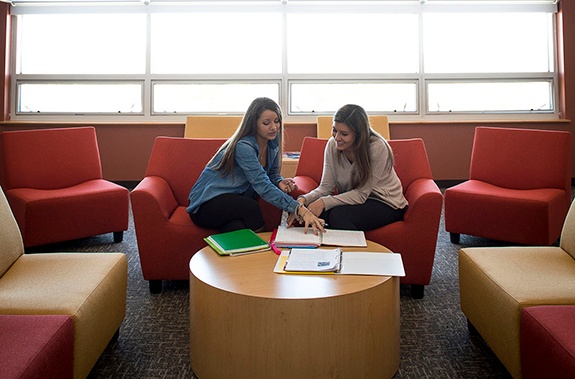 ...not be alone! Nearly half of freshmen in the School of Business and School of Liberal Arts are exploring majors.
...be able to spend all of your freshman and sophomore years exploring your options, if needed. (More on this in our recent Live Chat.)
...take core classes and/or electives, so you'll stay on track to graduate in four years. (Remember, all Siena students are required to take liberal arts courses in addition to their major.)
...talk with other students about their experiences in their fields of study. You never know who will inspire you to start down a new path.
...meet with your advisor, Career Center counselors and other faculty members along the way to discuss your interests and the majors that might fit you best. We're all here to help.
...attend events that describe each major in more detail and highlight what our alumni are doing with their degrees.
...join the ranks of other Siena graduates who were initially undecided and are now enjoying success in all kinds of professions. Some examples? We have a writer/script coordinator at Sony Pictures Television, a special agent at the U.S. Department of Commerce, an associate scientist at PepsiCo and a physician at Plainview Hospital. (Just to name a few.)
If you think you'd like to explore liberal arts, science or business majors at Siena, reach out to the Admissions team. We'd love to tell you more about what it's like here!