When it's a little too chilly to hang outside, Siena students cluster together in the dorms and watch movie after movie on Netflix. We're like one big cozy family that sometimes wants to pretend we're back in grade school, that classes are cancelled because we're snowed in and there's nothing better to do than relax. (Actually, that does happen.) And in honor of the season and the dropping temps outdoors, we thought we'd talk cinema today. Here are 10 flicks that were actually filmed right here in the Capital Region.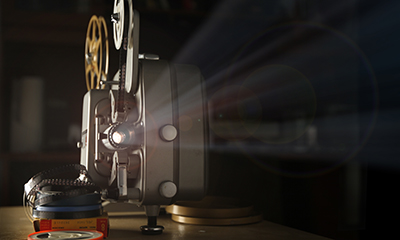 1. The Place Beyond the Pines (2013). If the thought of potentially running into Ryan Gosling, Bradley Cooper, Eva Mendes or Ray Liotta while you're out and about doesn't convince you to apply to Siena College, we don't know what will. This story of a motorcycle stunt rider was filmed in Schenectady, not far from campus.
2. The Emperor's Club (2002). Filmed at the Emma Willard School in Troy, this prep-school drama starred Kevin Kline as an inspirational teacher with lifelong lessons to share.
3. Scent of a Woman (1992). With Chris O'Donnell and Al Pacino in the lead, this movie also turned the real-life girls' school Emma Willard into an all-boys' school.
4. Seabiscuit (2003). Pieces of this horse-centric flick were shot at the Saratoga Racetrack in Saratoga Springs.
5. Salt (2010). Remember when Angelina Jolie took the role of a CIA agent-slash-maybe Russian spy? Look for the chase scene; that was filmed right here in Albany.
6. The Other Guys (2013). While funny guys Will Ferrell and Mark Wahlberg didn't actually grace our humble abode with their presence, Albany served as the backdrop for the high-speed chase.
7. Ironweed (1987). Yup, before you were born. But it still counts! The Miss Albany Diner (which is now Sciortino's; awesome pizza) and the Albany Rural Cemetery made appearances in this Meryl Streep-Jack Nicholson feature.
8. The Age of Innocence (1993). Troy's River Street played a role in this Martin Scorsese adaptation of a novel by Edith Wharton (that you may have read in English class!).
9. The Time Machine (2002). This story of a 19th century inventor took to the streets in Albany, Saratoga and Schenectady, among other filming locations.
10. Sweetwater (2015). This past summer, news broke that a biopic about the first African American to play in the NBA was set to be filmed in Albany. The IMDB page says it's still in pre-production, so maybe next year?
Want to potentially be an extra in a record-breaking blockbuster? You should probably consider Siena College as your new home. Schedule a visit today!