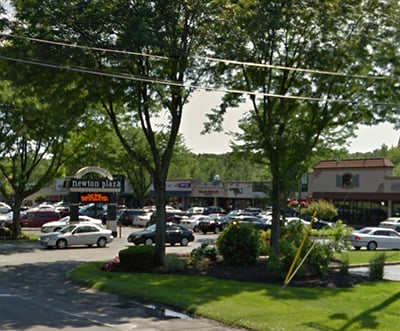 Remember when we gave you five things to look for when visiting a campus? Number 4 asked "what's within walking distance?" It's something you should absolutely think about as you research colleges because you'll want to enjoy time off campus with your friends—without always having to fork over gas or cab money. Plus, having a pharmacy and other convenience stores right around the corner makes life a lot easier.
On to the point of this post! Here's a sampling of what's reachable on foot from Siena College. (And as you can see, a lot of new places are popping up in the Capital Region.)
Dining Options
Bellini's Italian Eatery and Bellini's Counter (New!)
Burger21 (New!)
Bruegger's (Pretty much the best bagels around)
CoccaDott's Cake Shop (As seen on Food Network)
Jimmy John's Gourmet Sandwiches (New!)
Yang's Asian Bistro (Sushi, anyone?)
TCBY (For your froyo fix)
See more here
Specialty & Fashion
Casa Flora (If you need to purchase flowers for Mom when she visits…)
Jean Paul Salon and Spa (For when you need a haircut before Mom visits…)
Saratoga Paint & Sip (So much fun)
See more here
Fitness
E-Studio (Their hot yoga classes are very popular)
The Pilates Principle (As are these pilates sessions)
See more here
Services & Conveniences
CVS Pharmacy (Just minutes away)
LabCorp (Just in case)
Planet Beach (For when you need to relaaaax)
See more here
Want to try out a few of the eateries? Then do this today.