It's not easy to become a Saint. Here at Siena, our admissions process is selective—we look for good people, hard workers and bright thinkers. And because the students we accept have already done so much hard work, it's only fair that we work hard for them, too. If you were invited to join our Class of 2021, here are three things we promise you.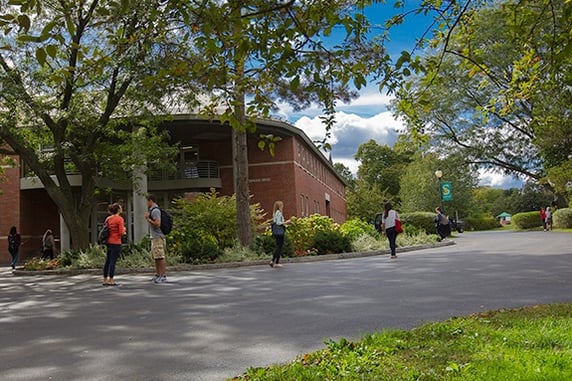 1. We'll help you find your best self. Our faculty is committed to working with each student, individually. They want to help you find each tool you require to be successful in your career as a student and your career as a person in the world. With a faculty-to-student ratio of 11 to 1, we can honestly say that students aren't faceless names on a roster. Saints have intimate access to their professors and to each other.
2. We'll be with you every step of the way. We are mentors. We are career counselors. We are listeners. We are coaches. We even have a new internship office dedicated to helping you find your dream internship. From the first day you arrive on campus, we're there, opening doors for you (literally...it's kind of a thing here). In fact, a lot of our alumni say that the supportive community is why they chose Siena, and why they'd choose it all over again.
3. We're diverse. We believe in elevating all voices, particularly those that are less heard than others. We respect, support and celebrate the uniqueness that each member of our community brings to campus. Just one example: through the Damietta Cross Cultural Center, we promote inclusivity of all groups and work together to create strategies for social justice. We make sure all Saints get a chance to be seen and heard.
That's just three of the many promises we make our students here at Siena. Ready to join our community and take us up on these vows ? Click below.