In between you're beach trips and part-time job and whatever else you have planned for this summer, make sure you find the time to apply for a few scholarships. Any money that you can receive for college–that doesn't have to be paid back—is money worth working toward! Here are five off-the-beaten-path opportunities to consider.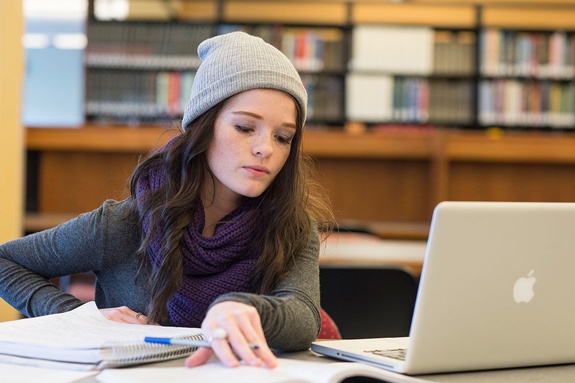 1. Delete Cyberbullying Scholarship Award
Deadline: June 30, 2018
Award: $1,000
Details: Open to high school students planning to attend college (as well college and grad students), this scholarship was created with the intention of getting students to commit to ending cyberbullying. To enter, answer one of these questions in 500 words or less: Why is it important to work to delete cyberbullying, or, How has cyberbullying personally affected you? (More here.)
Deadline: September 30, 2018
Award: $1,000
Details: High school freshmen, sophomores, juniors, seniors or a current or entering college or graduate school student of any level can enter to win a $1,000 scholarship by completing the online form and a 140-character statement that finishes this sentence: "I pledge to not text and drive because..." (More here.)
Deadline: August 31, 2018
Award: $1,500
Details: If you're 13 or older and planning to enroll in a post-secondary institution of higher education (college or university) by the fall of 2024, apply to this fun scholarship for the chance to nab $1,500. To enter, Unigo asks you to describe an incident in your life, funny or embarrassing (fact or fiction), and make 'em laugh. (More here.)
Deadline: February 20, 2019
Awards: One $10,000 award and two $5,000 awards
Details: Proud vegetarian? This scholarship is for you. Open to students graduating from high school in spring 2019, the Vegetarian Resource Group Scholarship entry requires a completed online app, an essay and a few supporting documents. It takes work, but the awards are up there! (More here.)
Deadline: March 31, 2019
Awards: $2,500
Details: "Which superhero or villain would you want to change places with for a day and why?" Answer this question in 250 words or less for the chance to receive $2,500 to use towards education. This one's also open to 13-year-old students and older, who plan to be enrolled in college by the fall of 2025. Time to channel your inner Iron Man.
Want more scholarship & financial aid info? Download Siena College's free financial aid roadmap and share it with your parents.