You can never save too much money for college, right? This summer, carve out a little time to apply to some scholarships. There are hundreds out there, but we chose a select few that we think, as a prospective Siena student, you might find interesting. Just take note of their deadlines!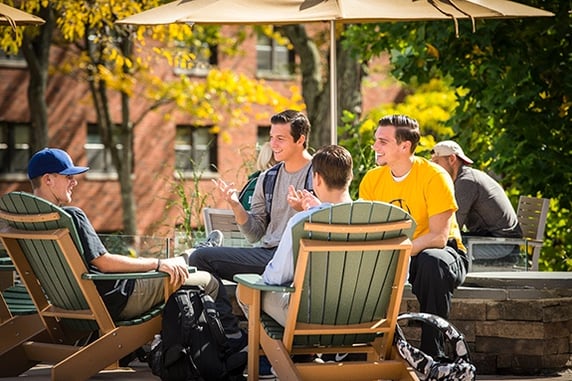 1. Andrew Flusche Scholarship Contest
Deadline: June 30, 2017
Award: $500
Details: Make a three-minute Public Service Announcement (PSA) raising awareness about the dangers of texting and driving. Be creative and convincing, and gear it towards your peers. Open to high school seniors and current college students.
2. Official Coupon Code Future Leaders
Deadline: July 15, 2017
Award: $3,000
Details: It doesn't matter what you plan to study. This scholarship is for any student who will make an incredible future leader. In a 1,000-word (max) essay, tell the judges about a country you would love to visit, a teacher who inspired you or a volunteer experience that changed you. Open to graduating high school seniors enrolling full-time this fall and current undergrad students.
3. Make Me Laugh Scholarship
Deadline: August 31, 2017
Award: $1,500

Details: Not all scholarships have to be so serious. Here's your moment to cut loose on paper and share your funniest or most embarrassing (fact or fiction) story on paper. Brush off your comedy skills—you've got 250 words or less to make the judges laugh. For anyone over 13.
4. WyzAnt College Scholarship Contest
Deadline: June 30, 2017
Award: Up to $10,000

Details: This scholarship is all about the popular vote. Confident with your writing skills and social media-sharing skills? Submit a 300-word essay on a challenge you overcame that best prepared you for college. Then, share your essay on social media; the most votes wins $10,000. Second ($3,000) and third ($2,000) place aren't too bad, either! Eligible for high school students 16 and up, or students already enrolled in college.

5. Youth Forward Scholarship
Deadline: August 1, 2017
Award: Up to $1,500
Details: Spent some time volunteering? Share your experiences about giving back with a 500-word essay. Available for high school sophomores, juniors, seniors and college freshmen.
6. SunDoc Filings 2017 Scholarship Program
Deadline: July 1, 2017
Award: $2,000
Details: Calling all future entrepreneurs! For those entering college this fall, write an essay (800-1,000 words) about "Why America is the Best Place to Start a Business."

7. Parry and Pfau Left-Handed Scholarship
Deadline: July 31, 2017
Award: $1,500

Details: Tired of always smearing your writing in your notebook? It's hard to be a leftie in this right-handed world. Here's your chance to tell it like it is with a one-to-two-minute video about why it's better to be left-handed. (Note: you don't even need to be a leftie to apply. Fans welcome, too!)
Want to know more about Siena's financial aid options? Talk to us anytime. And feel free to download our complimentary guide, below!