Every month, our admissions team will post a checklist of a couple things you could be doing at that time to 1) move along in the admissions process, or 2) better prepare yourself for when you're ready to apply to college. Here's our advice for September…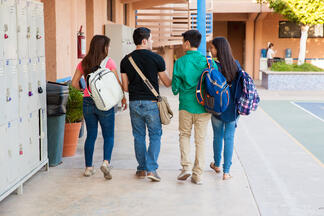 If you're a junior:
√ Join something new. A new school year means new opportunities to get involved. If your high school hosts a club fair, consider attending and joining one or two new groups where you can make a difference, meet new people and try new things. (It'll look great on your college applications!)
√ Prepare for the PSAT. The official 2014 PSAT test dates are October 15 and October 18. Ask your counselor which date your school chose, then start studying.
If you're a senior:
√ Keep whittling down your choices. Spent all summer reading up on different colleges? Talk to your counselor now that you're back at school to come up with a short list of where you're intending to apply.
√ Register for SAT Subject Tests or plan to retake the SAT. If you haven't registered already, you can still make the late registration deadline of September 30 for an additional fee. Talk to your counselor ASAP!
In the meantime, consider registering for Siena's next open house on September 21!