This is it! The homestretch. The final weeks before Decision Day on May 1, when you'll officially reserve your spot at the college that tops your list and can start daydreaming of your next four years. As the big day approaches, if you're still going back and forth between a couple options, here are three things you should know.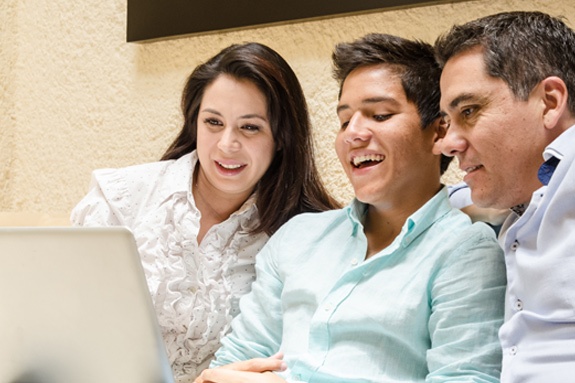 1. Financial aid isn't the only factor to consider.
You absolutely want to review your various award packages very carefully with your family—noting which schools are giving you scholarships, if the loans are subsidized or unsubsidized and what the total costs will be. (Remember, the school offering you the most amount of money might still end up being the most expensive to attend.) But that said, admissions teams really hope that your final decision isn't just about finances. We want you to be happy, to excel and to join a successful alumni network where thousands of grads are working in places you'd love to work at. Consider all the major factors together, and decide with your family which one you really have your heart set on.
2. Admissions counselors are still available to talk!
Right up to the wire, admissions teams are typically available by phone or email to talk about any last-minute questions, concerns or thoughts that are keeping you from hitting that deposit button. If you're deciding between two schools and really need help choosing, pick up the phone and call an admissions counselor at each. Ask your final questions, have one last chat and feel better about the college you pick!
3. You Should really only deposit to one school.
It's not uncommon for students to double-deposit—to essentially tell two schools that you'll be enrolling there in the fall. It's temping to do so in that it could give you more time to decide, but the truth is, it's frowned upon by the National Association for College Admission Counseling. By doing so, you might be keeping other kids on the wait list who really do want to attend that school, and another thing to note: colleges chat with each other. The last thing you'd want is for the two schools to catch on. Do your best to decide what's right for you, and remember, nothing is permanent. Transferring is always an option!
If Siena becomes the one and only for you, we're happy to hear it. Reserve your spot today and let's start celebrating!