When you picture your four-year college experience, does it include possibly sticking around campus for a summer or two—interning, working, getting ahead in classes or volunteering? Good news if you become a Saint: the list of things to do when flip-flop weather is in full swing would make any student (and their visiting families) happy here. Check out a few of these examples if you plan on touring Siena soon!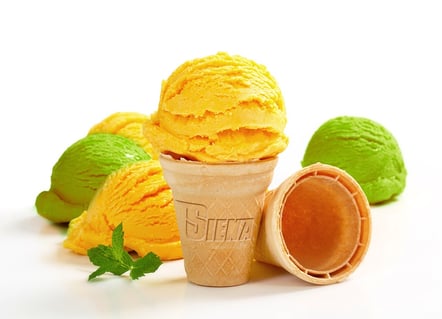 1. Outdoor concerts. From Downtown Troy, to Jennings Landing in Albany, to historic Saratoga, the summer months here are filled with opportunities to enjoy some live music. Both Rockin' on the River and Alive at Five are free and open to the public; perfect impromptu pit stops. If you're planning ahead, buy tickets for a concert at Saratoga Performing Arts Center (SPAC) and watch the show from the lawn like a true upstate New Yorker.
2. The race track. The Saratoga Race Course, just called "the track" around here, will open for its next season on July 24. Whether you want to place bets on the thoroughbreds or are just looking forward to the experience (the people-watching, the Shake Shack, the live music, the food trucks), the track is a must-visit for Capital Region dwellers and out-of-towners alike. (And it's only a short drive from our campus.)
3. Farmers markets. One of the things our students love about this area is that you can find big city living, rural living and a touch of suburbia around every corner. And this time of year, there's no better way to get a taste of the rural than by supporting local farms at one of the many outdoor markets. Don't miss the one in the Empire State Plaza in Albany or the Troy Waterfront Farmers Market. From fresh fruit and veggies to cool artwork and handmade jewelry, there's a lot to check out.
4. Lake George. Lake George is a hot spot during the summer because there really is something for everybody. It's less than 50 miles from our campus and offers a great social scene paired with outdoor fun. Take a kayak out on the 32-mile-long lake (it's considered one of the clearest and cleanest in the world!), play a round of miniature golf, zipline through an extreme adventure course, indulge in ice cream and if it happens to be raining, there's some great outlet shopping.

5. Our sun-kissed campus. Pick-up soccer games, sunbathing on Padua "Beach," book-reading in a shady spot...in between their jobs or summer courses, Saints can be found relaxing all over campus. It's the best time to take full advantage of our beautiful outdoor spaces and reboot before the next semester begins.
Ready to come see it for yourself?