As soon as high school lets out, you'll have so much more free time to do whatever you want—and you should relax! But if college is in your future, it's smart to use at least part of that time making money that you could use on books, housing, fall clothes and so on. Plus, being productive and working towards a goal can never hurt your resume.
Here are some ideas from Andrew Schrage, co-owner of MoneyCrashers.com, to help you fill that wallet.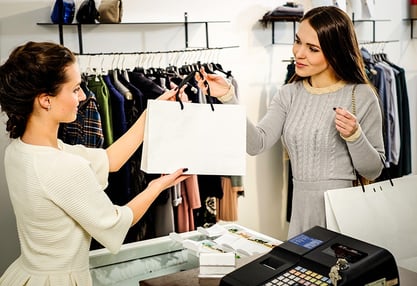 1. Sell unneeded items. Soon enough, you'll be packing up your things and loading them into your dorm room, so now's the perfect time to edit your belongings. Check through your closets and drawers for items you no longer need, like old cell phones, CDs or GPS devices—all of which can be sold on Amazon. Have some clothes, shoes or handbags you could live without? At liketwice.com, you can sign up to receive a free Selling Kit and see how much you could potentially earn.
2. Tutor. Pick out the subject or subjects you did the best in during high school and advertise your tutoring services on social media accounts or market yourself on Craigslist. It's a quick and easy way to earn money doing something you already know a lot about (and keeps you fresh in that topic!)
3. Open an Etsy shop. Got a knack for arts and crafts and an inner entrepreneur? If you make just about anything on your own, such as jewelry, clothing, art, or small home furnishings, Etsy is a great resource to peddle your wares. It's free to join and listing an item only costs 20 cents.
4. Get a part-time job. One of the best part-time jobs for high school students is babysitting. For those who enjoy being around young children, ask around to find out the going rate in your area. If you like the idea of working outdoors, consider lifeguarding or starting a summer landscaping business. Advertise your services on note cards and distribute them throughout your neighborhood.
5. Talk to Mom and Dad. If gone are the sweet, sweet days when they'd hand over a weekly allowance for nothing but good grades in return, ask your parents if you can earn some pocket money by doing odd jobs that go beyond your usual chores. Perhaps they could use some help running errands, or know relatives or friends of the family who need help around their house. There's nothing like word of mouth to drum up some business.
If you're a rising junior, one other thing you should be doing this summer is reading through our Junior Jumpstart guide. While preparing for college may not immediately make you money, the sooner you have a short list, the sooner you can start thinking about financial aid and scholarship opportunities.
Happy earning!