Even though there is so much to be excited about when it comes to college, you may be nervous about cost; student debt seems to always be in the news these day. But we're here to tell you that much of what you hear is actually inaccurate, and as the admissions team at an affordable private college, we're happy to see that the Council of Independent Colleges (CIC) has set the facts straight with their latest report. Take a look at five student debt-related myths.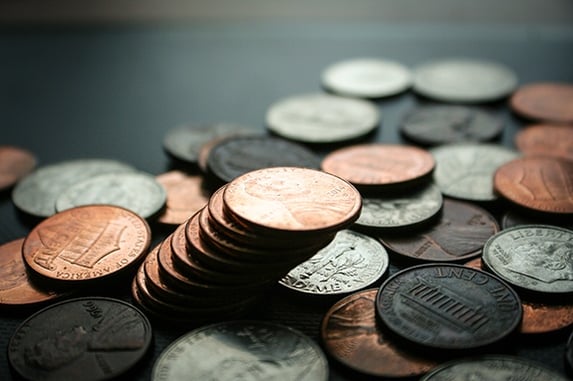 MYTH #1: Many students owe more than $100,000 when they graduate.
FACT: The CIC's report states that in 2014, only 4 percent of all borrowers owed that much or more. And, today's average debt level of bachelor's degree recipients at private colleges and universities is actually the same as it was in 2006-2007, whereas debt at public institutions is climbing.
MYTH #2: High levels of student debt make private colleges unaffordable.
FACT: Get this—one quarter of students who graduated with a bachelor's from a four-year private college or university had no student debt. For those who did, the difference between the average debt levels for public versus private school grads was just $4,100. At Siena, we boast a loan default rate of just 2.7% (the national average is 11.8%), which means Saints are earning enough to pay back their loans without a problem.
MYTH #3: Only wealthy families can afford to send their children to private colleges.
FACT: Not true at all! On the contrary, private nondoctoral colleges enroll a larger proportion of low-income students than public institutions do, according to the CIC's report.
MYTH #4: It's very difficult to receive financial aid at private colleges.
FACT: In its report, the CIC notes that students enrolled at private colleges are almost twice as likely to receive grants from their college as are students at public institutions. Case in point: more than 97% of our students receive financial aid, and Siena funded $56 million for our undergraduates last year.
MYTH #5: All students enrolled at private colleges pay the same high tuition (irrespective of family income.)
FACT: On average, says the CIC, students at private colleges actually end up paying less than 60 percent of the total cost of tuition. And that's true for Siena students, who end up paying much less than the listed tuition.
All in all, we hope these facts help you realize that private college is not only affordable—but that private college graduates are often in a better position financially than those from a public institution. To chat more about all of this, schedule a visit or contact our financial aid staff with your questions. As one of the MONEY 100 Best Colleges, we certainly have a lot of info to back up these stats, and we'd love to share that with you!