Earlier this summer, Siena alumni from all over—California, Colorado, Georgia, Texas and beyond—swarmed the Siena campus to reminisce about their college days and catch up with old friends at Reunion Weekend 2015.
They played golf, attended a Welcome Back Party in Casey's, picnicked with their families, toasted at the Presidents Champagne Brunch and applauded this year's Distinguished Alumni Award winnners, Fr. Dennis Tamburello '75, Joe Marotta '80, Rich Becker '85, Kate Strang Gutmann '90 and Andrew Krakat '05. And the first ever Mass at the Grotto wrapped up the whirlwind weekend. It was a blast; photos here to prove it. But it got us thinking...What will Reunion 2070 look like when the Class of 2020 returns for their 50th?
Well, you just might see...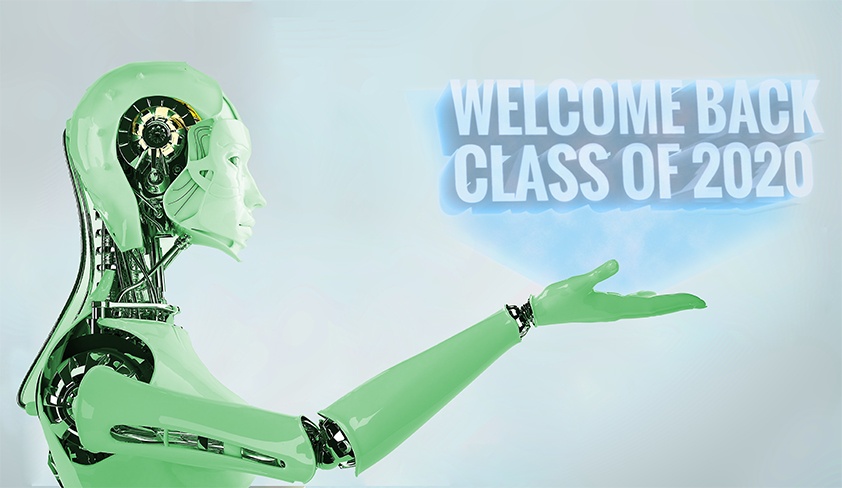 ...The Class of 2020 landing their jet packs along the sand of Siena Beach, which is actually a beach.
...Alums kicking off the weekend with an intense game of Quidditch (on flying brooms, of course).
...Families enjoying a picnic, compliments of the Siena food truck, which, in the year 2070, serves food in dehydrated packages. (Think NASA meets street vendor.)
...A Welcome Back Party in Spacey's. And you can forget Casey's late-night hours...Spacey's is open 24/7.
...A whole new line of Siena apparel, in lime green and fluorescent yellow.
...Siena College rocketships, so students can travel off campus at lightning speed. (By 2070, Zipcars will be a thing of the past!)
...Forget treadmills and ellipticals. The MAC will be stocked with state-of-the-art zero-gravity fitness equipment.
Want to be part of the Class of 2020? Get started with a visit to our campus.