Hey, future Saints. What are you doing on April 6, 13, 20, 23 or 27 from 8:30 a.m. to 1:30 p.m.? Going on a scavenger hunt at Siena College with your future best friends, roommates and peers. That's what you're doing. It's Accepted Students Day time, and we've designed an event to remember.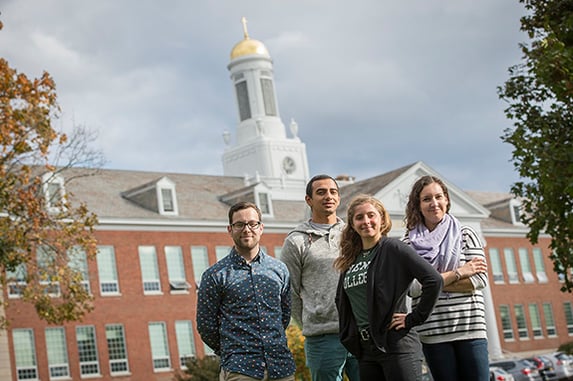 Whether you're set on attending Siena this fall (woot!) or you're still deciding which college is the perfect fit for you, Accepted Students Day is the single best way to experience the green-and-gold life and see what it's really like to be a Saint. No nerves as you walk around. No pressure to be "on." Just you, your family and the excitement over being a Siena student.
This year's Accepted Students Day agenda includes:
The chance to sit in on a real class. When you register, you can choose from this list: biology, business, chemistry, computer science, economics, English, finance, First Year Seminar, health science, history, math/actuarial science, nursing, political science, psychology, social work and sociology.
Meetups with Saints based on shared interests, including student government, music, sports, theatre and more.
A scavenger hunt around campus so you can get to know your future home and friends much better.
Lunch, of course, and more
MEANwhile, your parents have their own agenda:
A warm welcome from our president
A Saints panel
Round Robin with first-year Saints
Lunch and a campus tour
Financial aid appointment (optional)
It'll be a day for the books—your first, real introduction to your new family. We can't wait to see you here. Congratulations again on your acceptance letter!