Greeting cards, Dr. Pepper and outer space: one thing they have in common is that they can help you fill your bank account with more money for your college education. Check out these seven unique scholarships available now. If any appeal to you, click the title and learn more—at first glance, it doesn't look like any will take more than just an hour or so to complete. Well worth your time!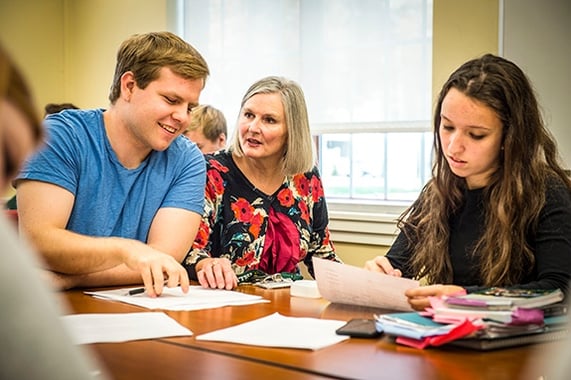 1. Keynote Scholarship
Deadline: December 2, 2016
Award: $10,000, plus the opportunity to give the keynote address at the National Space Club and Foundation's annual Goddard Memorial Dinner, one of the space industry's most prestigious gatherings
Details: Open to students who plan on pursuing a career in science, technology, engineering or math, with preference given to those who have space-related interests. (While you're at it, read up on Siena's Physics and Astronomy Department.)
2. Feelin' Good Scholarship Slam
Deadline: October 19, 2016
Award: $500
Details: Whenever you need a pick-me-up, what makes you feel good—volunteering, a favorite book, a Netflix marathon? Submit a poem with your answer to powerpoetry.org to be entered into a random drawing.
3. Hollister Co Anti-Bullying Scholarship
Deadline: February 1, 2017
Award: Up to $10,000
Details: Open to outstanding students who have academically persevered while experiencing bullying and for those who have led anti-bullying efforts in their schools and communities. Your task: write an essay of up to 500 words that answers one of two questions on the application.
4. Dr. Pepper Tuition Giveaway
Deadline: October 17, 2016
Award: Up to $100,000
Details: If you're at least 18 years old and want to someday change the world (like many of our students), tell Dr. Pepper about it in 350 characters or less, then rally your friends to vote.
5. Active Life Scholarship to Tackle Your Weakness
Deadline: October 31, 2016
Award: $1,000
Details: With the intent of encouraging students to transform their weaknesses into strengths, this application asks students 15 years or older to answer one of two questions about weaknesses in just 3-5 sentences.
6. Discover Student Loans Scholarship
Deadline: February 28, 2017
Award: $2,500
Details: All you have to do to enter to win $2,500 to help pay for college is sign up to receive helpful tips on planning and paying for college. (And you can earn up to three bonus entries by sharing it out on social media.)
7. Create-A-Greeting-Card Scholarship
Deadline: March 2, 2017
Award: $10,000
Details: Submit an original photo, artwork or computer graphics for the front of a greeting card to be eligible to win. Finalists will be decided by voting.
Know how else you can be considered for a scholarship? By applying to Siena. We have several academic scholarships for which you may be eligible. Good luck!