Got your financial aid award letter from Siena College in the mail? Here are three things we encourage you to do next.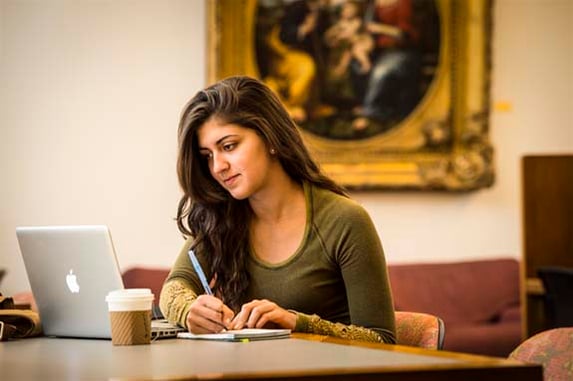 1. Keep the conversation going. As an accepted student, you obviously mean a lot to us, which is why we don't want you to feel like it's now up to you to decipher your letter on your own and feel like our admissions team is no longer around. Quite the opposite!
We are more than happy to meet in person, chat with you over the phone or email with you about your financial aid. Ask us your questions, let us know about any special circumstances in your life that may alter your aid options or simply talk with us about your thoughts at this point. We can even assist you in developing a plan to cover the rest of your costs. All you have to do is reach out.
2. Compare awards with these factors in mind. Remember: the school offering you the most amount of money might still end up being the most expensive to attend. Be sure to look at the net cost of each school on your list, and also review the types of aid each one is offering. Are the loans subsidized or unsubsidized? Is one school offering you more scholarships (that don't need to be paid back) over loans?
And just as important, think about value and fit. Finances aside, which school do you believe will you be happiest at and set you up for a successful career? Find out what graduates are earning on average and look at each school's freshman retention rate, class sizes and other numbers they boast as being favorable. These factors and more should definitely be counted when making your final decision.
3. Visit us again. There's no better way to come to a "this is where I belong" moment than by revisiting your top choices as an accepted student. You can now walk around campus knowing we think you belong here—no pressure, no stress. Siena holds events for accepted students every month from January through April, and we'd love to host you again. (Check our visit page often to find a date that works for you!)
Congratulations again on your acceptance to Siena! When you're ready to chat financial aid or plan your next visit, we're all ears.