Since you already know how much the Siena community loves the Capital Region year-round, we changed it up for this post. See what a few local celebs told us were their favorite things about the holidays in our neck of the woods. Spoiler alert: they love it just as much as we do.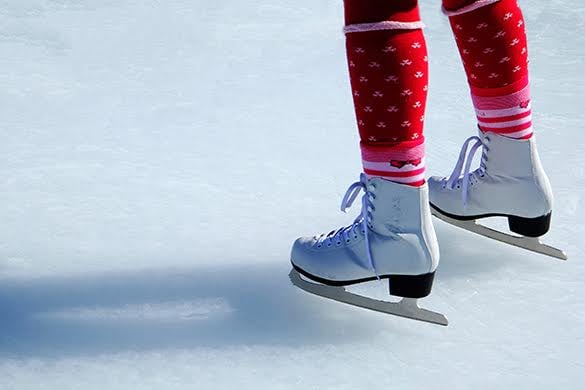 "One thing I love is that Christmastime looks like Christmastime in the Capital Region. There is almost always a little snow on the ground, the ice skating rinks and local ski resorts are open and local cities like Troy and Saratoga really dress themselves up for the holidays. It is beautiful here, and this time of year we are full of the Christmas spirit." - John Gray, News Anchor, Fox23/ABC News10
"Although I don't decorate my home for the holidays, I love the way many area restaurants dress up so handsomely from Thanksgiving to New Year's Day. As someone who, for professional and personal reasons, is in restaurants several nights a week, I always enjoy soaking in the festive feeling of the season from both the restaurants' decorations and their cheery patrons celebrating at holiday parties with family, friends and colleagues." - Steve Barnes, Senior Writer & Restaurant Columnist, Times Union
"I appreciate how we're only about an hour's drive to the green mountains of Vermont where we cut our own Christmas tree at a small, family-owned farm. I grew up trudging through the fields each December with my parents and sister and like that that tradition continues—only now I go with my husband and our daughter. I also love watching CBS 6's annual Melodies of Christmas performance on TV. The talent is unbelievable and all the traditional music ignites the Christmas spirit. One day, I hope to see the show live at Proctors in Schenectady." - Kristi Gustafson Barlette, blogger, JustKristi.com
"One of my favorite traditions in the area is taking my daughters to see the Albany Symphony perform the Magic of Christmas at Albany's Palace Theatre. It is a great show put on by the Grammy Award-winning ASO featuring the students of the Music Studio, an Irish dance troupe and guest singers, and it culminates with a visit from St. Nick himself. The show moves along quickly and is visually stunning. We look forward to it every year." - Dominick Purnomo, Owner, dp An American Brasserie
"My favorite thing is the Victorian Streetwalk in Saratoga. It kicks off the holiday season in style with a visit from Santa and Mrs. Claus, along with some reindeer. It brings people together from all over the Capital Region." - Benita Zahn, Anchor/Health Reporter, WNYT
To experience the Capital Region in all its holiday glory, plan your visit to our campus now.