As we said in our first campus visit post, there are several ways to make the most of college tours when you first arrive. Been there, done that? At Siena, we strongly believe in revisits. If you're serious about a college, it pays to return to campus and look for anything you weren't able to see last time, and ask follow-up questions. You probably have your own checklist of what to see and inquire about, but here are three more not-so-obvious things you may want to check out on your next trip: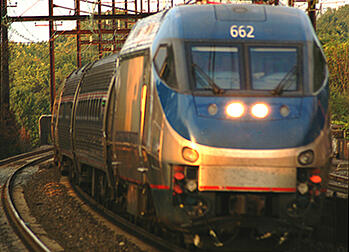 Health services. Getting sick is never fun, but it can be especially inconvenient when you're away at school, out of tissues and have a 10-page essay due ASAP. In those moments, you want to know that whatever school you've chosen is reliable and helpful when it comes to your physical health. (FYI: The Health Services office at Siena partners with St. Peter's Health Partners to promote everyday health and wellness for our community.)
Long-distance transportation. First visits are a good time to find out about the different transportation services a school provides for its students. For example, students at Siena have access to shuttle buses and Zipcars, which are perfect for short trips off campus. But what about long-distance transportation options? Ask how out-of-town students get home for the holidays. If you're Siena-bound, you'll be happy to know that Albany International Airport, Amtrak's Rensselaer terminal and several bus terminals are located just minutes from campus, making travel easy for every student.
Late-night food. Be honest: You're excited about those late nights you'll have with your new college friends, studying while chowing down on some good grub, right? It's okay to ask about this stuff, too! A college student's schedule sometimes strays from the norm, meaning you might end up catching dinner at 10 p.m. If the cafeteria closes early, is there somewhere else on campus where you can grab a late-night meal? (If you end up at Siena, you'll love Casey's—a great place to get sandwiches, noodle bowls, sushi and snacks when your stomach is rumbling past midnight.)
Now that you know what to look for on your second trip, plan it—if you haven't already. And consider spending some time off campus as well to get to know the Capital Region. It's beautiful this time of year.