Since September, we've guided you through the college search with tips and advice to help you stay on track and get closer to the college of your choice. Now that it's April, we hope you feel confident in your ability to continue your search—or commit to your school! But, if you're looking for a bit more guidance, here's what you should do this month.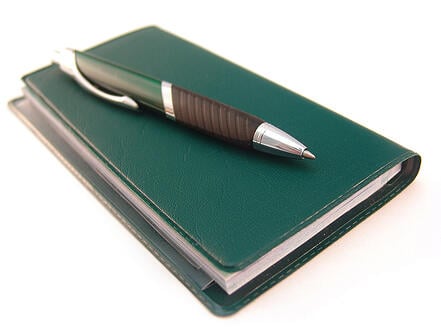 If you're a junior:
√ Work hard. Green grass and warmer temperatures can make it hard to stay focused on schoolwork, but if you work hard now, you'll have a better chance of getting into your top schools later. (We hope Siena will be one of them!) So when a pick-up soccer game or a late-night ice cream date is calling your name, vow to put the fun on hold…at least until your work is done. (It will pay off, we promise.)
√ Download the Junior Jumpstart guide. With senior year just around the bend, now is the perfect time to start planning for your future—and we want to help. Our Junior Jumpstart guide maps out your college search from start to finish, and answers the questions you're likely to have along the way. Not sure how many schools to apply to? We've got the magic number. Want to know how to make your application stand out? Our admissions team dished out the best tips. You'll find answers to your questions and more by downloading the guide here. (It'll only take a minute...and it's free!)
If you're a senior:
√ Pay your deposit. If you've received your acceptance letter, compared your financial aid packages and talked your decision over with your parents, then it's time to make your choice official. Submit your enrollment deposit for Siena College by May 1 to secure your spot in the Class of 2019.
√ Enjoy it. With a college commitment in the works, it's time to enjoy the last few months of your high school career. Don't give up on your grades (we'll see them on your final transcripts), but make sure you relish in these times with your friends—they'll turn out to be some of the best of your life. (Second only to the memories you're about to make as a college student!)
Now, seal the deal with some Siena apparel.