Every month, our admissions team will post a checklist of a couple things you could be doing at that time to 1) move along in the admissions process, or 2) better prepare yourself for when you're ready to apply. Here's our advice for December.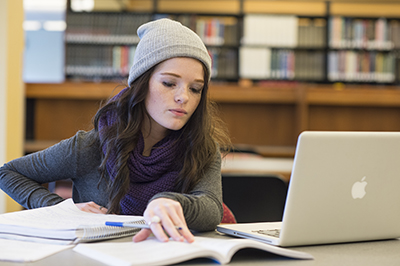 If you're a junior:
√ Have a conversation with your family about college. Tell your parents what colleges you're interested in at this point, and where in the country you're hoping to head off to. Talk about affordability, and see what they think about your choices thus far.
√ Rock those midterms. Study, study, study! Hard work pays off and you'll be happy you did so well come Christmas break when you can just relax.
If you're a senior:
√ Make a revisit list. Saw all the colleges you're interested in? Plan to go see your top choices one more time over spring break. Revisiting colleges could open your eyes to new perspectives and give you that in-depth information you need to make your final choice.
√ Rock those midterms. You're not off the hook yet! Admissions will want to see that you continued to work hard even after you submitted your applications. And like we said above, come Christmas break, you'll feel so good knowing you did your best on your tests.
If your application essay isn't quite done yet, spend more time on it this month using our Essay Reference Guide. (You'll get to see three essays that were part of accepted applications!)