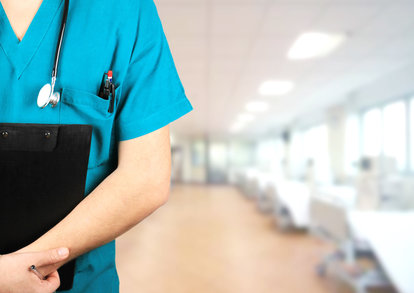 Did you know that allied health care workers represent 60 percent of all health care providers? And according to ExploreHealthCareers.org, there are more than 5 million allied health care providers in the U.S., working in more than 80 professions. So what's that mean exactly?
That means there a lot of opportunities out there for those interested in providing patient care while working collaboratively with health care professionals like physicians, dentists and pharmacists. Allied health professionals are in demand, and if this industry sounds like something you'd love to do, we've got good news. You can kick-start your career as an allied health professional right here at Siena with our Allied Health concentration.
By enrolling in the Allied Health concentration program at Siena, you would be encouraged to meet one on one with the Allied Health Professions advisor, in addition to your academic advisor. The Allied Health Professions advisor serves as a source of advice and support when it comes to planning your curriculum and seeking future internship and job opportunities in the field.
An Allied Health concentration could lead you to a career in:
…a hospital. Whether you're operating a heart-lung machine as a perfusionist, or passing the surgeon his scalpel as a surgical technologist, there are numerous allied health opportunities within a hospital setting.
…a laboratory. Think less face-to-face contact with patients, but more contact with their cells. Pursuing the position of a clinical laboratory technologist or cytotechnologist means examining human cells and tissues from behind the eye of a microscope.
…a doctor's office. Assess a patient's oral health and educate them on preventative oral care, create customized treatment plans to increase a patient's ability to perform daily tasks, or help patients recover from physical injuries and challenges. From dental hygiene, to occupational therapy, to physical therapy, the opportunities as an allied health provider within an office environment are endless.
…a school. Love kids? Take on the role of developing a district-wide dietary plan as a nutritionist, or work with students directly to address and treat speech and language disorders as a speech pathologist.
Want to know more about where you could end up with an Allied Health concentration from Siena? Contact the Allied Health Professions advisor at emartino@siena.edu.