Thinking about enrolling in Siena without a major? You've come to the right place. With so many programs to explore, undecided students at Siena find their path in no path time—and then end up in incredibly impressive positions post-graduation. Want just one example? Here's David's story…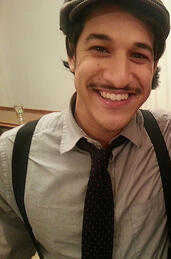 David Bissember entered Siena as an undecided student in the School of Business. He graduated in 2008 with a major in Spanish, a minor in Political Science and a certificate in International Business. Today, David is an Assistant Coordinator with the New York State Assembly.
Why did you decide to enter as undecided?
As a senior in high school, I had many ideas about what college meant for me, but I wasn't sure about what I wanted to do career-wise. Having participated in the Future Business Leaders of America (F.B.L.A.) I thought that entering as undecided in the School of Business was the right choice for me.

How did entering college as undecided help you?
The great thing about a liberal arts college, like Siena, is that there are so many fascinating electives that will count towards your degree, so you have plenty of time to determine what's a good fit for you. I had taken college-level courses in Spanish while I was in high school, so I decided I wanted to study abroad, which led to choosing a major in Spanish. The great thing about the advisors at Siena was that they helped me figure out how to assemble my degree. My coursework in both business and Spanish actually made me eligible for an International Studies in Foreign Language and Business Certificate, so having entered as undecided definitely had its advantages.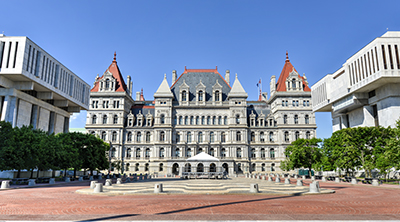 Where are you now?
I was fortunate enough to find work in my field right after college. Faculty from the International Studies Office recommended that I apply for a grant that allowed me to teach English in Spain. I spent two years working there and after receiving my Master's degree in London, returned home where I now work for the Democratic Conference in the New York State Assembly.
Any advice for students who haven't chosen their major?
Relax. It's quite common for students to be undecided their freshman, and even their sophomore, years of college. Don't put too much weight on picking a degree based on what kind of jobs you think are out there. Take the courses you're passionate about. With the help of the close-knit community at Siena, I'm confident that you'll find what's right for you.
Still unsure about entering undecided? Download our eBook today and find out three reasons why not choosing your major right away is a great thing. (Plus, there's a section that addresses all of your parents' concerns.)