To give you an idea of just how productive, ambitious and generally awesome Saints are year-round, take a look at this map and the list below. This is just a handful of places where Siena students can be found this summer. As you can see, they're always up to something noteworthy.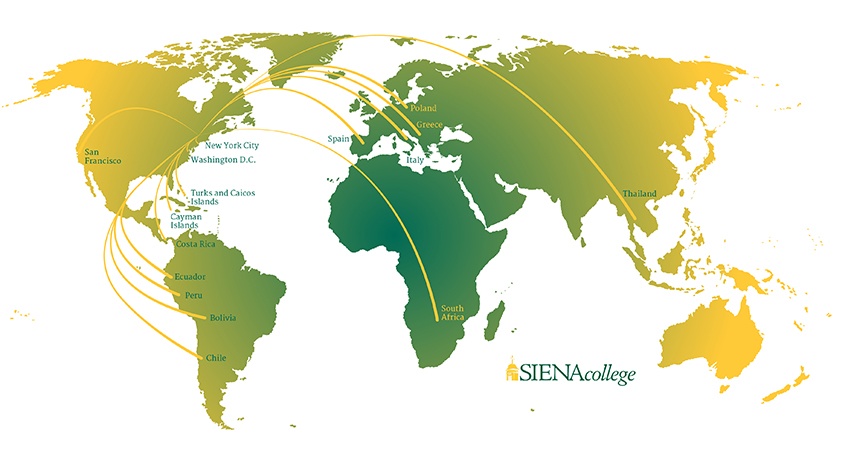 Right now, a Siena student is...
...participating in Google's Technology Internship Program in San Francisco
...interning in Washington, D.C.
...interning at J.Crew in New York City
...studying abroad in Italy, the Cayman Islands, Costa Rica, Greece, Poland, Spain, Chile, Peru, Thailand and the Turks and Caicos
...volunteering in an orphanage in South Africa
...volunteering in Bolivia
...volunteering in Ecuador
(And we could go on.)
The question is: If you ever become a Saint, where will you be headed? Reach out to us today to talk more about the far and wide opportunities afforded to our students.