It's college fair time! If the thought of talking to college reps face-to-face makes you uneasy, relax. College fairs are fun, low-pressure environments to learn more about the schools you may have never imagined for yourself—and to get more info on the ones that top your list. To make the most of your college fair experience, follow these tips.
1. Print labels with your contact information ahead of time. Include your name, address, phone number, email address and high school graduation year. Each time you're asked to fill out a school's contact card, you can simply peel off a label and attach it. That way, you can spend less time scribbling the same things over and over again, and spend more time talking about the really important stuff...college!
2. Pack wisely. A pen and notebook for taking notes and a backpack or tote bag for holding the materials you collect will all come in handy.
3. Bring questions. Write down thoughtful questions to ask beforehand. To show that you've done a little research, refrain from asking questions you can easily find in a brochure or on their website.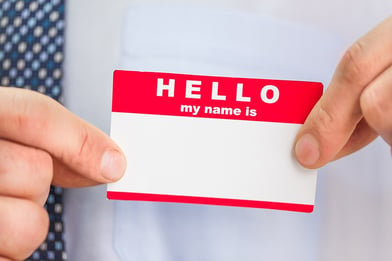 4. Look nice. Don't stress too much about what to wear—you don't need to put on a suit or dress—but remember that a first impression can go a long way. Imagine you're meeting your parents out to dinner at a nice restaurant, and go from there.
5. Check the schedule. Find out if specific information sessions are being held (on financial aid, study abroad, athletics, etc.), then plan your day accordingly.
6. Introduce yourself. College reps are looking for eager students like you and want to tell you more about their school, so put your nerves aside and say hello! Making a connection early in your search can be a big help later in the application process.
7. Explore your options. Once you're done visiting the schools on your list, check out some other booths. You could end up really liking a school you hadn't yet considered.
8. Take information home. Before you walk away from each booth, grab the pamphlets or any other materials (like flyers or a business card) the college rep has on hand. You'll have a place to look for more information when you get home, and you'll know who to follow up with when you have questions.
9. Write it all down. While it's still fresh in your mind, take notes on each of the schools you got information on—what you liked, what you didn't like and what you want to know more about. This will help you whittle your list down to the schools that are serious possibilities.
10. Plan your next steps. Request more information, schedule your campus visits or start filling out your applications. For the schools that left a lasting impression, it's time to get serious about picking the best-fit school for you.
If Siena happens to be at your next college fair, we hope to meet you. Either way, we hope you'll visit our campus, too!