For any college-bound high school student, junior year is when all the excitement begins! It's also the perfect time to get a jumpstart on preparing for the college search and application process. Want some help? Voila: our new guide on all things junior year, completely free for you to download.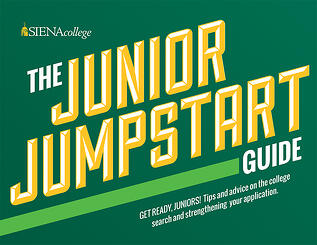 In "The Junior Jumpstart Guide," you'll learn:
> How to create (and narrow down) your list of college choices
> Seven ways to make the most of campus visits
> Five tips to strengthen your application
> Essential interview advice
> And what you can do right now (as in today!) that will help you in the long run
It's all the tips and advice you need, straight from our Admissions team. Good luck, and enjoy the process!