Not too long ago (for some of us!), we were in the same shoes as you: excited at the thought of attending a private college, but having our daydreams often interrupted by that whole tuition thing. Guess what we eventually discovered?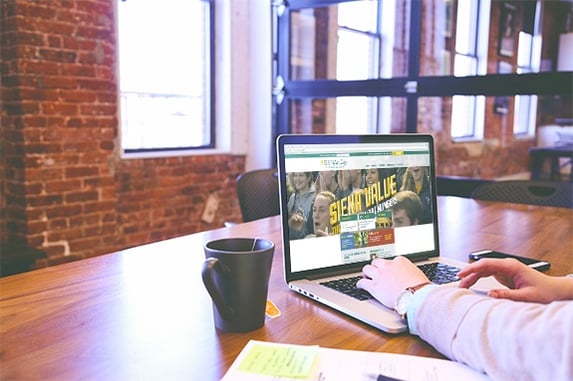 Financial aid counselors can and want to help families through the financial aid process. With the right plan in place, college can be affordable. You just have to get the facts, and ask for help. And if Siena College tops your list, you'll want to be on your computer tomorrow, December 8.
From 7 to 8:30 p.m. EST, our Director of Financial Aid, Robin Wojcik, and our Director of Admissions, Katie Szalda, will be chatting live online about all things financial aid. Listen in, or ask a question, like...
...What's the deal with FAFSA?
...What types of aid are available?
...What's actually in a financial aid package?
...What payment and financing options does Siena offer?
...What can Siena's financial aid staff help you with?
Anything else on your mind? All you have to do is register here and tune in on Tuesday. We can even text you when it's almost time! Talk then.