If you're thinking of enrolling in Siena College as an undecided business, undecided science or undecided liberal arts major, save this date: March 25. Next Wednesday from 7:00 p.m. to 7:45 p.m., we'll be chatting live online about what it's like to be an undecided student at Siena.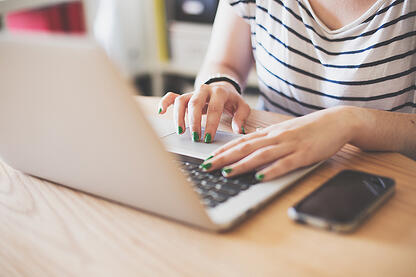 The chat will be hosted by Dr. Peter Ellard, Associate VP for Academic Affairs, Student Success and Retention, and will feature these three students: Caroline Bertholf '15, who went from being an undecided business major to a double major in Spanish and economics; Tara Friel '15, who went from being an undecided science major to majoring in biology and minoring in environmental studies; and Andrew LaGreca '16, who went from undecided liberal arts to pyschology.
They'll be answering questions like:
How will I figure out my major?
What if I don't know what kind of career I want?
How important is choosing a major to my future career?
What kinds of courses will I take as an undecided freshman?
You can submit a question via your computer or just listen in. Either way, you'll get the inside scoop on what it's like to be undecided at Siena (spoiler alert: it's a smart choice!) and learn all about our policies on declaring a major. Sign up to receive a text reminder now!