Summer is just around the bend! Interested in adding a few things to your calendar that could potentially lead to a unique college essay or conversation starter with admissions counselors? Here are some ideas.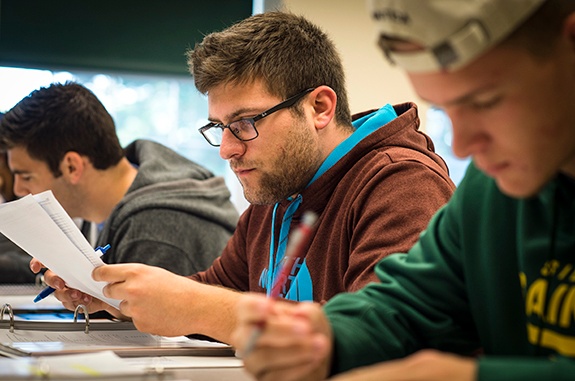 1. Take a road trip, sans GPS. A no-set-destination ride out of town with a couple of friends or your family could take you somewhere you didn't realize was a few hours from your backyard; somewhere cool, interesting, historical or just plain beautiful. Take photos, and when you return, jot down what it was like not knowing where you'd end up, and how the trip turned out. (Just be sure you have a GPS in the car, just in case. And speaking of roadtripping, check this out.)
2. Piece together your family history. Interview your parents, grandparents, aunts, uncles, anyone in your family with a good memory to see how far back you can trace your roots. When you have a good amount of names down, try running a Google or Ancestry.com search on them and keep digging until you find facts. Who knows? Maybe you're related to Lucille Ball, Abraham Lincoln or the inventor of Toaster Strudel. An interesting essay or conversation could include what you discovered and how knowing your history impacts your life today.
3. Get a part-time job in an area you know nothing about or something that intimidates you. No idea what coding is all about? Try to work reception at a software development company. Frightened by the idea of carrying a tray full of glasses? Take a stab at waiting tables (just have a backup plan in case this one...cracks.) We love hearing stories about students who stepped out of their comfort zone and learned something meaningful in the process.
4. Accomplish something. Give yourself a goal that you want to achieve by the end of the summer—a 5K race, a science experiment, the perfect chocolate souffle, even just a knitted sweater. Choose something that requires you to train, practice, keep at it and perhaps learn something new. You can never go wrong showing admissions counselors your thirst for success. What will your goal be? (See what some Siena students resolved to do in 2016.)
5. Give something up. Don't think you could live without your Xbox, your makeup, cable connection or fast-food? Try it! Go for as long as you can giving up a luxury, bad habit or addiction to see what it's like when you shake up your routine. This could end up being the kind of essay or conversation that inspires many others to do the same!
Whatever you choose, we hope we'll get to hear about it come fall. If you'd like some more essay tips, click below.