With the start of your senior year comes the college search. And with that, come dates and deadlines to keep track of. For any college-bound senior, the process can feel overwhelming, but this simple piece of advice can help.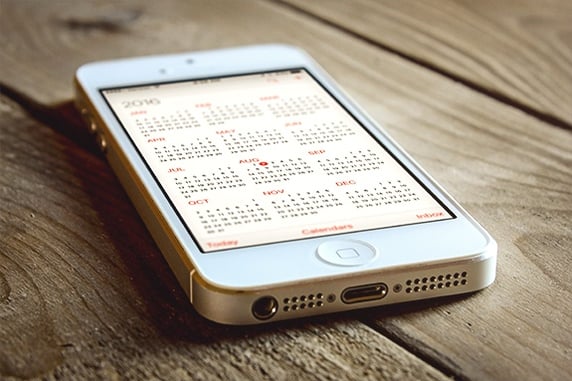 Create a calendar. It doesn't matter if it's one your parents have hanging in the kitchen, one you grab from a template or the one on your phone's calendar app. A day-by-day breakdown of important events is the best way to stay organized and progress through your college search.
Some of the things you should be keeping track of are:
1. Test dates. If you weren't thrilled with your first round of standardized test scores, you might be considering a retake. Mark down registration deadlines and upcoming test dates so you can prepare well in advance. (Remember, Siena's test-optional policy doesn't mean you shouldn't study.)
2. Application deadlines. Juggling multiple applications at once can make meeting deadlines tricky, especially if you're deciding between early decision, early action and regular admissions. Writing down the deadlines for each school you're applying to ensures you'll submit your application on time, no matter which deadline option you choose.
3. FAFSA due date. A new initiative, called Prior-Prior Year (PPY), allows you to report completed income information from an earlier tax year and submit your FAFSA as early as October 1. Circle, star or highlight this date (and remind yourself to check the status of your FAFSA application seven to 10 days later).
4. Campus visits. Once you register for group tours, open houses or other campus events, jot down the date and time on your calendar. As busy as you are, you won't miss out on any opportunities to visit the schools on your list.
5. Miscellaneous events and material deadlines. Whether it's a reminder to request your letter of recommendation, log on for a live chat or learn more about your Division I eligibility, keep your eye out for upcoming deadlines and events that are relevant to you and your search.
Want more tips on the college application process? These 10 links should help.